How to Choose the Best Fucking Machine? 2024 Hismith Sex Machines Buying Guide
We compare all Hismith sex machines side by side and provide detailed descriptions for each model. After reading this guide, you will have a comprehensive and in-depth understanding of our products and know which one is right for you.
Table of Contents:
This section includes detailed descriptions of each machine, helping you grasp the significance of their features.
You may find yourself torn between two or more machines. This section offers one-by-one comparisons of different series from Hismith, helping you quickly find the one you desire.
What Are Sex Machines?
Sex machines, also known as fucking machines, are mechanical devices designed for automated sexual pleasure. They effectively replicate sexual activity and cater to all genders, whether for solo exploration or to add excitement to couples' intimate experiences. Powered by a motor, they provide enduring performance, allowing you to enjoy uninterrupted pleasure for as long as desired.
They come in various types, including thrusting sex machines, saddles, and strokers. In this guide, we will focus specifically on thrusting sex machines.
Why Are We Discussing Thrusting Sex Machines?
Adjustable and Compatible: Thrusting sex machines usually have adjustable height & angle, speed and stroke length, and allow for easy swapping of different attachments, catering to different individuals and preferences.
Multiple Functions and Complexity: These machines boast a wide range of functions and intricate features, making it important to familiarize yourself with them before making a purchase.
Broad Market Appeal: Thrusting sex machines are the most prevalent and widely purchased devices in the sex machine market.
Wide Range of Styles: It's essential to identify the machine that suits your needs and fits within your budget.
Find the Best One for You
#2 Hismith Premium 4.0 - Modular Designed Fucking Machine
Overall: 
Price: £599

Extra Features: Modular design | motor LED light
Output Power: 100W
Torque: 36.5 lb-in (412 N-cm)
Stroke Length: 1.2" - 6" (3 - 15 cm)
Speed: 0 - 240 Strokes/min
Weight: 25 lbs (11.4 kg)
Warranty: 1yr machine, 2yr motor
Adjustable Angle & Height: 90 degrees + 15.7" (40 cm)
Additional gift: 7.9" silicone dildo + portable bag
Control System: Wired & App control
Buy Now
Key Features:
Hismith Premium 4.0 inherits all the features of the Premium Series while incorporating further improvements for a near-perfect experience.
Motor LED Lights: The motor is equipped with LED lights that change colors based on the running speed, providing a visually appealing experience.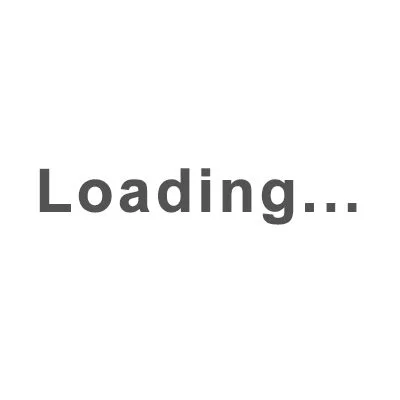 Upgraded Control Box: The upgraded control box offers more precise control over the machine's speed and features a display screen to show real-time speed.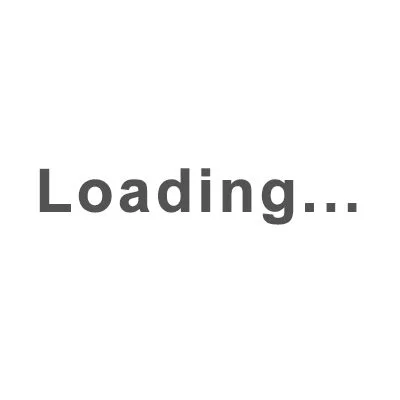 Modular Design: The Hismith Premium 4.0 features a modular design, allowing all parts to be easily detached and replaced. In the past, issues with the wiring box that connects the motor, control box, and power supply often required replacing the motor, even though it was still in good condition. This was expensive and inconvenient. Now, with just a few minutes to replace the wiring box, this problem can be solved.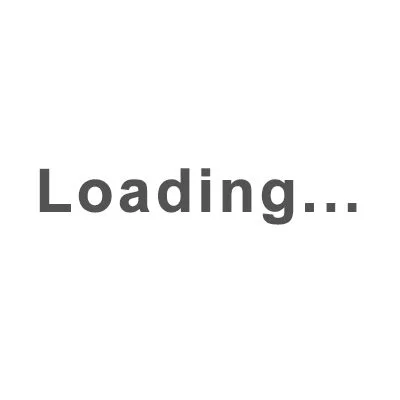 #3 Hismith Ukulele - The Most Stylish Sex Machine
Overall: 
Price: £399

Extra Features: Ukulele design | More compact
Output Power: 70W
Torque: 22 lb-in (2.5 N-m)
Stroke Length: 1.2 - 3.5 in (3 - 9 cm)
Speed: 0 - 280 Strokes/min
Weight: 14 lb (6.4 kg)
Warranty: 1yr machine, 2yr motor
Adjustable Angle & Height: 90 degrees + 12" (30 cm)
Additional gift: 7.1" silicone dildo + portable bag
Control System: Remote & App Control
Buy Now
Key Features:
Unique Design: The Hismith Ukulele sex machine stands out with its body design inspired by the Ukulele, offering a distinctive and playful aesthetic. Despite its compact size, it brings a creative touch to your intimate experiences.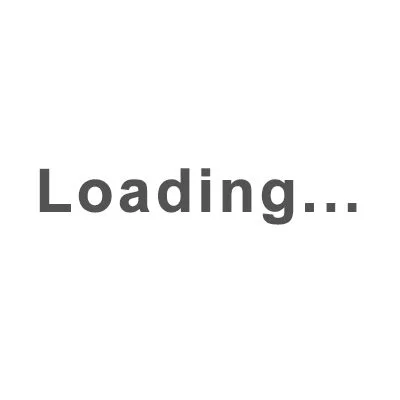 Powerful and Quiet Motor: Don't be fooled by its small size. The Hismith Ukulele features a 70W motor that is both powerful and quiet. With a maximum thrusting distance of 3.5" and the capability of up to 280 thrusts per minute, it delivers a pleasurable experience.
Easy Adjustments: The Hismith Ukulele allows for easy adjustments without the need for tools. You can effortlessly modify the thrusting distance from 1.2" to 3.5", adjust the height to 12", and set the angle at 90 degrees.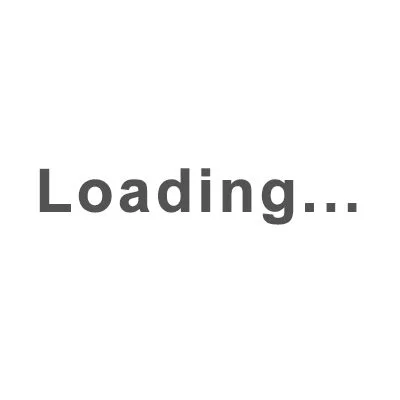 Remote and App Control: The Hismith Ukulele does not come with a traditional wired controller. Instead, the Bluetooth receiver and smart chip are integrated into the main unit. You can conveniently change the speed or mode using either the remote or the Hismith app.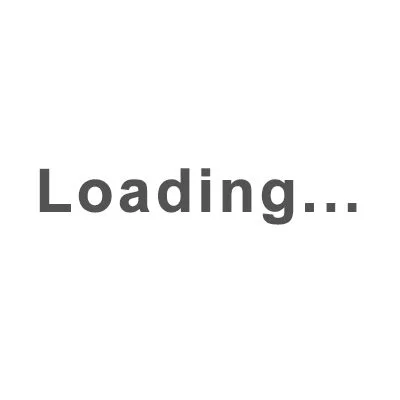 Three Color Options: The Hismith Ukulele is available in black, pink, and blue. These colors are achieved through electroplating, ensuring a textured appearance that does not fade. View them here.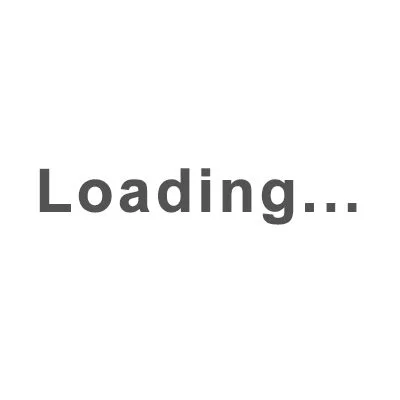 #4 Table Top Series
Overall: 
Price: £339 - £449

Extra Features: Stable on table, floor or bed
Output Power: 70W | 100W
Torque: 22 lb-in (2.5 N-m)
Stroke Length: 1.2 - 5.1 in (3 - 13 cm)
Speed: 0 - 200 Strokes/min 
Weight:14 lb (6.4 kg)
Warranty: 1yr machine, 2yr motor
Adjustable Angle & Height: 90 degrees + 12" (30 cm)
Additional gift: 7.1" silicone dildo + portable bag
Control System: 3-in-1
Buy Now
Key Features:
Quality and Solid Construction: Crafted with aluminum alloy material and stainless steel, the Table Top Series sex machines are durable and reliable. Despite their sturdy build, they remain lightweight for easy portability and come with a convenient portable bag.
Adjustable Stroke Length: Enjoy Hismith's exclusive infinity stroke settings, allowing you to easily customize your sex machine's stroke depth. With an adjustable range from 1.2 to 5.1 inches, you can find the perfect level of stimulation.
Powerful and Quiet Operation: The Table Top Series is equipped with a strong motor, offering a maximum output of 48W. Experience up to 200 strokes per minute while enjoying the benefit of a noise level below 50dB.
APP-Controlled: Take advantage of the Hismith APP for a hands-free experience or to grant control to another user through built-in or DIY modes. No matter the distance between you, the Table Top Series allows for seamless remote control.
User-Friendly Design: Assembly is hassle-free with no tools required. Adjusting the angle, stroke depth, or attaching/detaching accessories is a breeze, ensuring a user-friendly experience.
Five Color Options: Choose from black, purple, gold, red, and blue color options for the Table Top Series. These electroplated finishes provide a textured and fade-resistant appearance. View them here.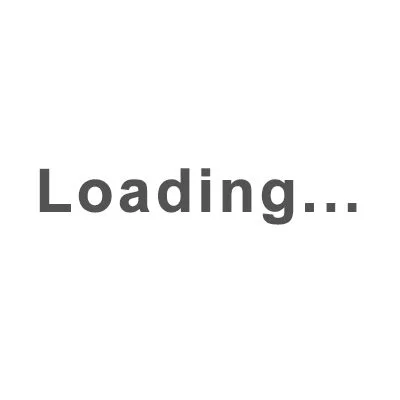 More Powerful Option: If the 48W motor doesn't meet your needs, consider the Table Top Pro. With a 100W motor, it offers even greater power while maintaining the same features as the Table Top 2. Available in black, purple, red, and blue.
#5 Hismith Servok - The Wildest yet Obedient Fucking Machine
Overall: 
Price: £1899

Extra Features: Wildest power | State-of-the-art technology
Output Power: 150W
Stroke Length: 1.2 - 6.7 in (3 - 17 cm)
Speed: 0 - 600 Strokes/min
Weight: 42 lb (19 kg)
Warranty: 1yr machine, 2yr motor
Adjustable Angle & Height: 90 degrees + 31.5" (80 cm)
Additional gift: 8" dual-density silicone dildo + portable bag
Control System: App Control
Buy Now
Key Features:
State-of-the-art technology: Hismith Servok employs advanced servo motors and converts rotation into thrust using ball screw mechanisms.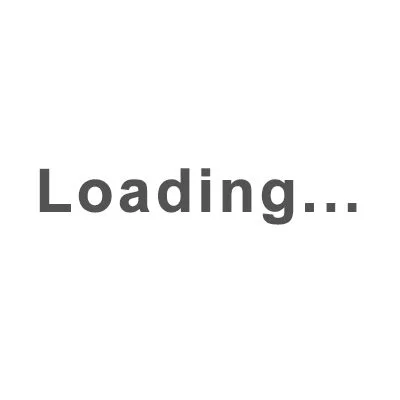 You can control its speed, stroke length, and smoothness through the Hismith App. Once you set up the custom mode, simply assume your desired position and it will follow all your settings - how fast, how deep, where to start, and where to stop - giving you complete control.
Wildest power: With a 150W motor and a maximum thrusting distance of 6.7 inches, Hismith Servok delivers unstoppable thrusting and exhilarating orgasm. At the lowest stroke length and smoothness settings, it can even achieve a staggering 600 thrusts per minute!
Longer legs: Compared to the Hismith Premium Sex Machine, Hismith Servok features longer T-shaped legs, measuring 31.5 inches. Whether you use it on the bed, sofa, or standing on the floor, it can reach and perfectly target right points. For height and angle adjustments, Hismith Servok also utilizes quick-release leg clamps, allowing for convenient and rapid adjustments.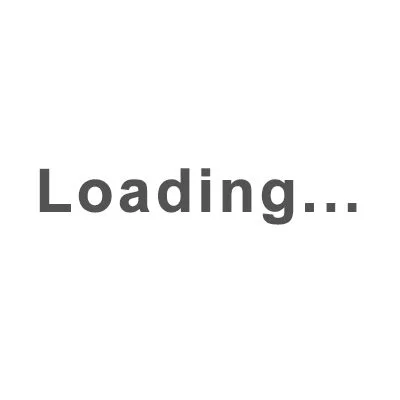 Weighty at 42 lbs: Hismith Servok is truly a substantial machine that may not be easily concealed. Therefore, if you have visitors in your room, you'll need to store it in the provided nylon bag. Each part of the machine has its own separate space with shock-absorbing foam, ensuring neatness and protection. This process may take you about ten minutes. However, the benefit of its weight is its exceptional stability, capable of holding even the largest dildos without budging.
As the most cutting-edge sex machine on the market, using Hismith Servok can be more complex. We have provided detailed instructions for all its functions in the user manual, so be sure to take some time to read it before use.
#6 Hismith QuadraLux - Up to 4 Penetrations
Overall: 
Price: £699

Extra Features: Designed for double penetration & Duo play
Output Power: 100W
Torque: 26.6 lb-in (412 N-cm)
Stroke Length: 1.2-6" (3-15 cm)
Speed: 0 - 240 Strokes/min
Weight: 16.7 lb (37 kg)
Warranty: 1yr machine, 2yr motor
Adjustable Angle & Height: 360 degrees + 15.7" (40 cm)
Additional gift: 7.9" realistic dildo + 6.3" anal plug + portable bag
Control System: 3-in-1
Buy Now
Key Features:
Up to 4 penetrations: If you're fascinated by the idea of simultaneous vaginal and anal penetration or wish to indulge with your partner, the Hismith QuadraLux is the perfect choice. It features two thrusting rods on each end that can be easily detached if you prefer fewer insertions. With the Hismith Kliclok connector, it can accommodate Hismith dildos, anal plugs, or masturbators. You can also purchase adapters to use your own toys.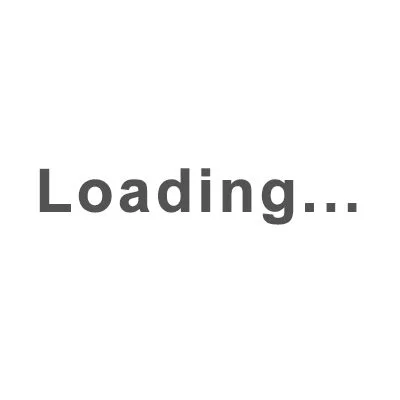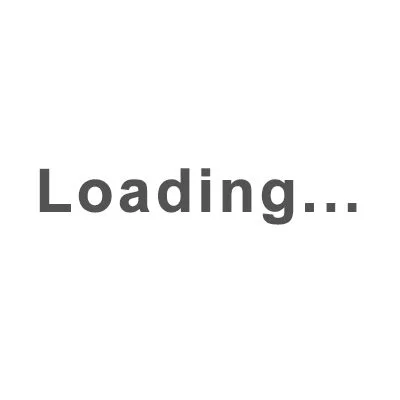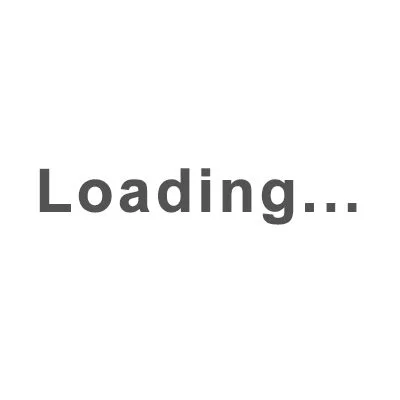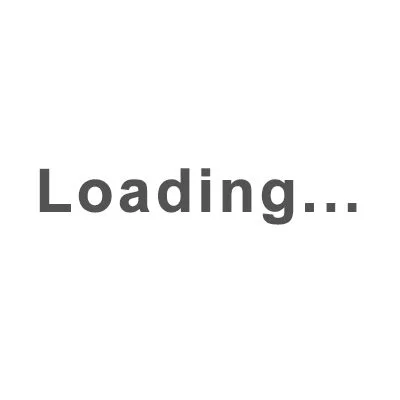 Easy to adjust: Whether it's the angle, height, or thrusting distance, the QuadraLux offers quick and straightforward adjustments. The XY plane (horizontal) has a 360-degree adjustable range, the XZ plane (vertical) has a 180-degree range, and the height adjustment on the Z-axis offers a range of 15.7 inches. Like the Hismith Premium Sex Machine, the thrusting distance can be adjusted from 1.2 to 6 inches.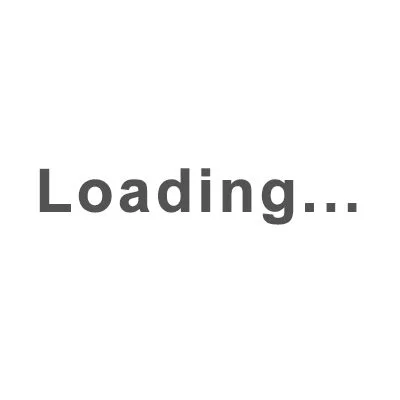 Sturdy construction: The Hismith QuadraLux is crafted with oxidized electroplated aluminum alloy and chrome-plated stainless steel, ensuring durability and strength. Its generous base provides excellent stability, and the 100W motor guarantees ample power.
#7 Hismith Pro Traveler - Your Best Companion on the Go
Overall: 
Price: £199

Extra Features: Portable | Discreet
Output Power: 24W
Stroke Length: 1.8 in (4.6 cm)
Speed: 0 - 150 Strokes/min
Weight: 4.4 lb (2 kg)
Warranty: 1 year
Adjustable Angle & Height: 120 degrees
Additional gift: 7.1" silicone dildo + portable bag
Control System: Remote & App
Buy Now
Key Features:
Compact and Lightweight: Hismith Pro Traveler is designed to provide relentless thrusting pleasure, allowing you to indulge in incredible orgasms whenever and wherever you desire.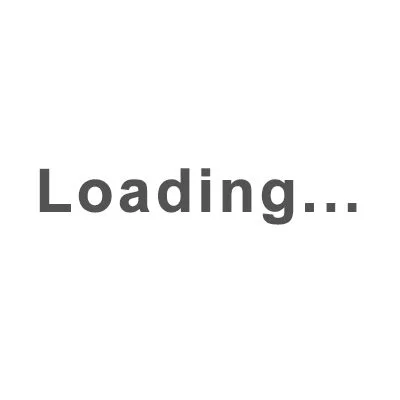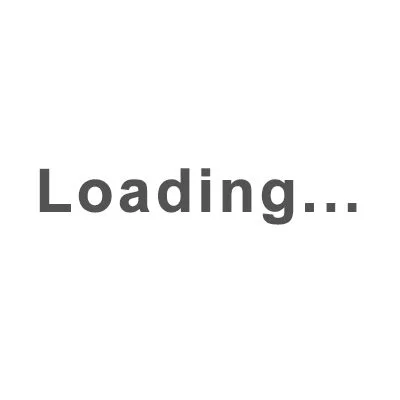 Convenient and Discreet Storage: The Pro Traveler arrives beautifully presented in a well-made fabric carry case, ensuring discreet and safe storage. Its nylon case contains all the necessary components, making it incredibly easy to transport. The package includes a mains power supply with a 3-meter extension cable, a suction mount, and a high-quality silicone dildo to get you started. The package includes a 6.8-inch KlicLok purple silicone dildo, but you can also explore our range of attachments to customize your experience with Hismith adapters.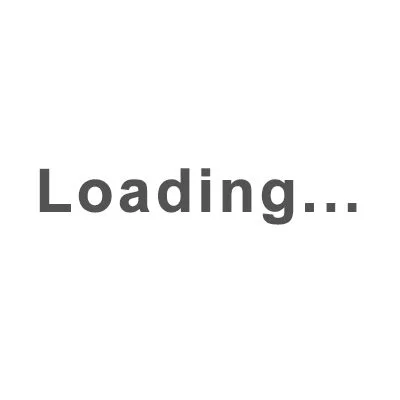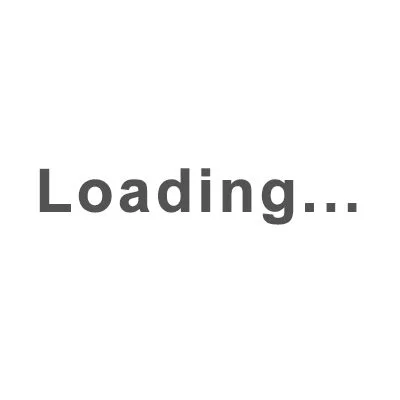 Easy Setup and Mounting: Setting up the Pro Traveler is quick and simple. Find a suitable mounting surface and attach the suction cup mount using the provided black disc with a sticky pad. The suction clip ensures a solid and secure connection, while the angle adjustment allows you to position the machine as desired.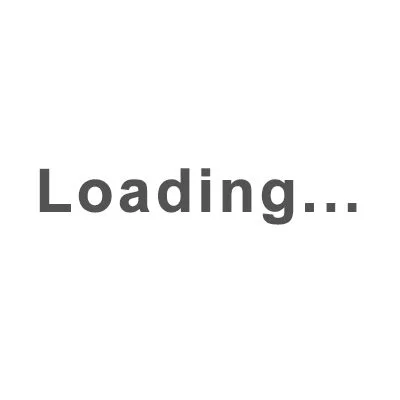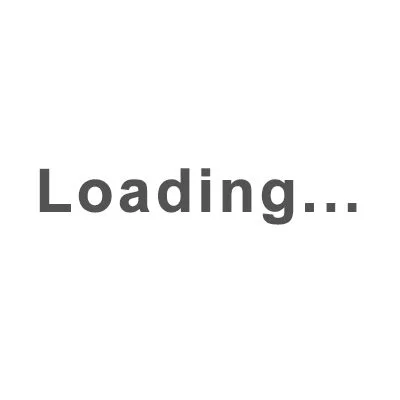 Versatile Thrust Modes: The machine offers 11 thrust modes, allowing you to explore a variety of patterns and dynamic speeds. The power button on the device itself and the remote control both provide easy access to the different modes and speeds. For even more convenience, our Bluetooth connectivity lets you connect the Pro Traveler to the Hismith app. The app offers a visual representation of patterns, live remote control of speed, and the ability to create and save your own custom patterns. You can even share control with a partner using the Play Online feature, accessible through a web browser.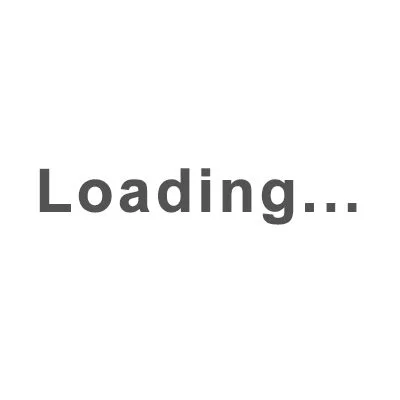 Unique Suction Cup System: We understand that finding the perfect mounting surface can be a challenge, but the Pro Traveler's unique suction cup system allows for versatile positioning. Whether you're on a smooth bathroom or kitchen floor or get creative with your own solutions, the Pro Traveler is ready to provide intense pleasure.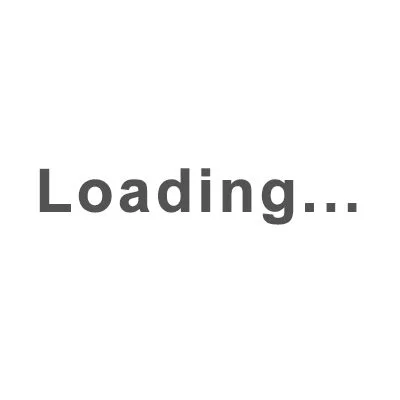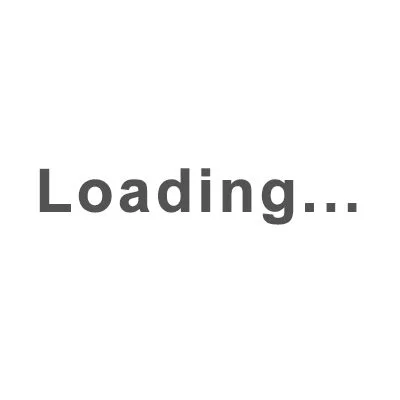 We also have the portable machine Pro Traveler 3.0, which has an extra multi-angle bracket with a strong suction cup.
#8 Hismith Capsule - The Most Compact and Lightweight Sex Machine
Overall: 
Price: £149

Extra Features: Portable | Discreet
Output Power: 5W
Stroke Length: 1.6 in (4 cm)
Speed: 0 - 250 Strokes/min
Weight: 2.9 lb (1.3 kg)
Warranty: 1 year
Adjustable Angle & Height: 120 degrees
Additional gift: 7.1" silicone dildo + portable bag
Control System: Remote & App
Buy Now
Key Features:
Travel-Friendly Design: The Capsule Sex Machine is designed with portability in mind. It comes with a discreet travel bag, allowing you to take it with you wherever you desire.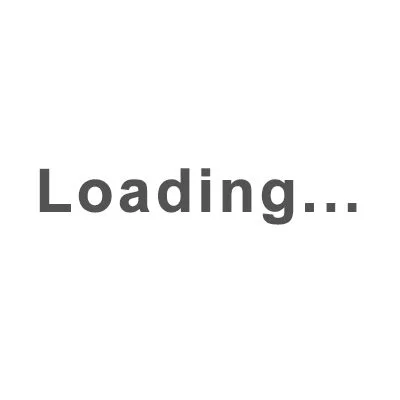 When you open the bag, you'll find all you need to get started, including a 7.1" silicone dildo, a USB recharging cable, a multi-angle suction cup, a remote and uses manuals for the machine and Hismith App. You'll also find stickies to prevent the suction cup base from sticking to other surfaces, ensuring convenient use. 
Remote and App Controlled: The Capsule Sex Machine can be controlled in multiple ways. You can operate it directly from the machine itself, use the remote control, or take advantage of the app-enabled feature for long-distance pleasure. Simply sync the machine with the app, share the link with your partner, and enjoy the excitement through Bluetooth connectivity.
Easy Attachment and Stability: Attaching the silicone dildo to the machine is effortless. The machine's top features a sturdy and secure attachment mechanism. The included suction cup base ensures firm adhesion to any flat surface, offering stability during use. The stickies provided prevent the suction cup from losing its stickiness, keeping it firmly in place as you explore new sensations.
Care and Compatibility: The Capsule Sex Machine is not waterproof, so it's essential to clean it carefully and keep it away from damp or wet areas. It's a machine worth taking care of due to its exceptional performance and durability. The machine comes with a 7.1" silicone dildo, but Hismith offers additional options for you to expand your collection and customize your experiences. The machine can't hold large dildos over 1.5 lb.
#9 Auxfun Basic - The Most Affordable Sex Machine with Decent Performance
Overall: 
Price: £99

Extra Features: Portable | Most Affordable 
Output Power: 24W
Stroke Length: 2.4 in (6 cm)
Speed: 0 - 180 Strokes/min
Weight: 5.4 lb (2.5 kg)
Warranty: 1 year
Adjustable Angle & Height: 85 degrees + 5.5"
Additional gift: 7.9" realistic dildo
Control System: Wired Control
Buy Now
Key Features:
Impressive Performance at a Low Price: The Auxfun Basic is Hismith's most affordable sex machine (in the true sense of the term, not a thrusting dildo or masturbation cup). Priced at just £99 with a 7.9" dildo included, it offers a decent performance. Over the years, we have continuously improved this machine to make it anything but cheap. With a 24W motor, it can deliver up to 180 thrusts per minute with a stroke length of 2.4 inches (6cm), which is sufficient for beginners. Though it may produce some noise, it has improved significantly compared to its earlier versions. After numerous refinements, its defect rate has reduced from 26% to an impressive 0.6%, and Hismith is proud to offer a one-year warranty for this product.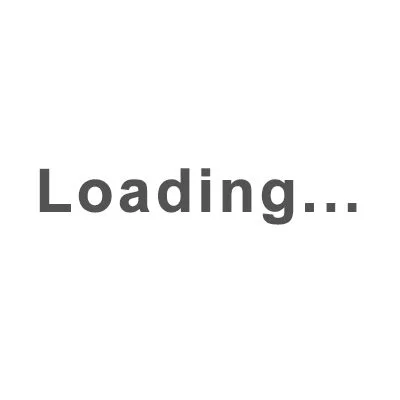 Portable Design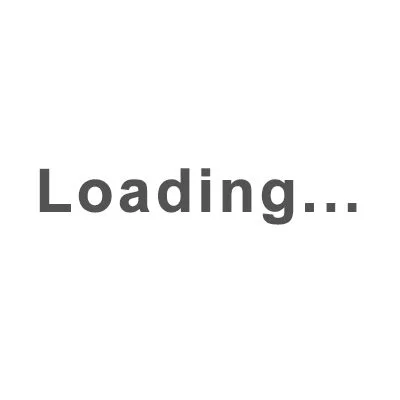 Powerful Motor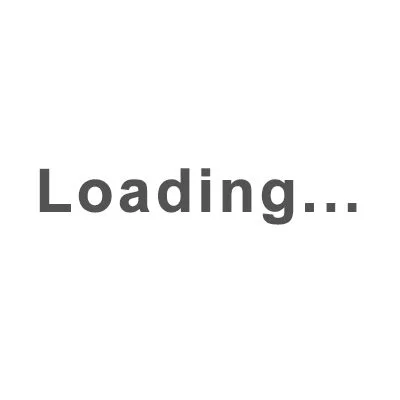 Strong Suction Cups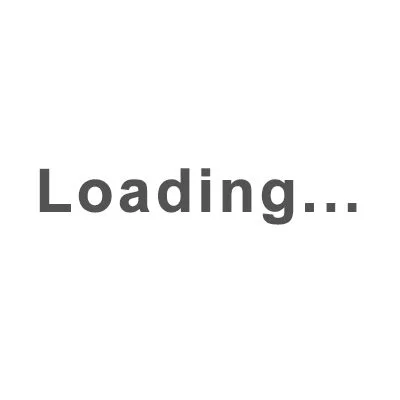 Easy to Adjust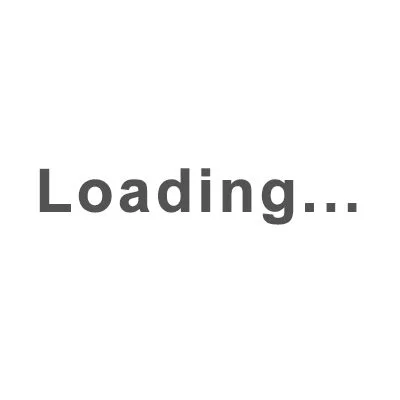 3XLR Connector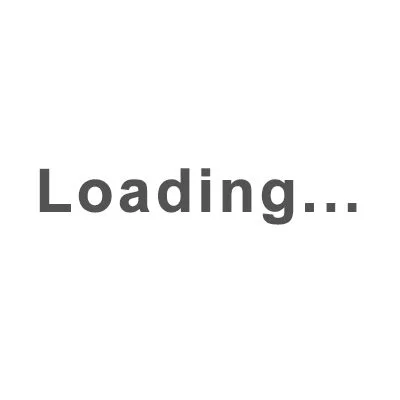 2.4" Stroke Length
Adjustable Height and Angle: The machine provides 5.5 inches of height adjustment and an 85° angle adjustment, accommodating a variety of sexual positions. With no need for any tools, you can simply loosen and tighten the two butterfly screws between the main unit and the base to achieve your desired position.
Versatile Accessories and Combinations: The Auxfun Basic Sex Machine comes equipped with an XLR connector, and you can find compatible attachments, adapters, dildos, and masturbators in the Hismith 3XLR Attachments category. Additionally, we offer discounted combinations of the machine and accessories for a more cost-effective option.
Four Powerful Suction Cups: Weighing only 5.4 lbs, the Auxfun Basic may lack stability. To address this, we have added four suction cups to the base. Placed on a smooth surface, it will stay firmly in place.
While it may not be a high-end sex machine or built for long-term use, it is undoubtedly the best choice for beginners who want to try a sex machine for the first time. There is also a pink version available.
The machine comes with a wired controller integrated with the power supply. If you desire remote control capabilities, check out our specially designed Remote and App Control Kit for it.
#10 Auxfun Updated Basic - More Stable and Durable
Overall: 
Price: £139

Extra Features: Portable | Affordable | More stable
Output Power: 24W
Stroke Length: 2.4 in (6 cm)
Speed: 0 - 180 Strokes/min
Weight: 8.7 lb (4 kg)
Warranty: 1 year
Adjustable Angle & Height: 85 degrees + 5.5"
Additional gift: 7.9" realistic dildo
Control System: Wired Control
Buy Now
With the addition of metal components in its construction, the Auxfun Updated Basic is heavier and more stable compared to the Auxfun Basic. However, it offers the same performance and features as the Auxfun Basic. The inclusion of metal materials enhances its durability, ensuring a reliable and long-lasting experience.
What to Consider When Buying a Sex Machine
DIY vs. Ready to Use?
When buying a sex machine, you'll notice that some models require assembly before use. If you enjoy putting things together, a DIY model might be a good fit. You can click here to buy the Hismith DIY sex machine bundle, which includes the motor, controller, and AC/DC power box.
However, for most people who prefer convenience, setup might be an extra hassle. So, before choosing a model, make sure it's the right kind for you!
Build and Material Quality
Safety and quality are paramount when it comes to anything used in sensitive areas of the body. Look for sex machines made from non-porous silicone, as it prevents the growth of bacteria. This material is ideal for insertable toys because it's easy to clean and resists germs.
The working parts of the machine should be made from high-quality, sturdy, and durable materials. Reading reviews of different models can give you an idea of what to look for. Remember, investing in a durable machine that will last several years is important, even if it comes with a higher price tag.
Attachment Options
If you value versatility, consider machines that are compatible with add-ons or attachments. Hismith machines feature a piston-like device that allows you to use various attachments, offering a wider range of experiences.
Motor and Thrusting Power
Each machine is designed with different specifications and capabilities. Before making a purchase, consider the depth capability and the style of thrusting. Does it offer vibration? How many settings does it have? These factors depend on your personal preferences. Some people prefer a machine with more settings and options, while others prefer a simpler model with fewer settings.
Budget and Cost
Sex machines are often the most expensive toys you can buy. While there are cheaper models with fewer options available, you might be willing to invest a bit more in a machine that will last longer and fulfill your needs.
Discretion and Storage
Before buying a machine, consider where you will store it. Do you have enough space in a closet or under the bed to discreetly keep it, especially when you have visitors?
Benefits of Using a Sex Machine
Using a sex machine offers several advantages over masturbating with your hands or engaging in sexual activities with a partner. Let's explore a few benefits:
Sexual Exploration:
Masturbation allows you to privately explore your own sexual desires without feeling anxious or embarrassed. For individuals with limited sexual experience, using toys can provide an opportunity to understand what brings them pleasure and how to achieve orgasm.
Control:
Sometimes, you may desire sexual satisfaction without the additional steps involved in intercourse with a partner. Sex machines offer the convenience of quick release without the need for a partner, allowing you to be in control of your own pleasure.
Improved Satisfaction:
Using toys and accessories enables you to gain a deeper understanding of your own preferences and what brings you the most pleasure. This knowledge can be communicated to partners, leading to more satisfying sexual experiences.
Reduced Risk:
For individuals who may not have time for relationships, have difficulty meeting people, or prefer solitude, sex machines provide a safe and risk-free option. There is no risk of pregnancy, rejection, or sexually transmitted infections. Some people find comfort and satisfaction in being alone, and sex machines cater to their preferences.
Long-Distance Relationships:
Sex machines can be a valuable tool for individuals in long-distance relationships. Despite physical separation, these machines allow couples to engage in thrilling sexual experiences through video sessions or recorded interactions, maintaining intimacy and excitement.
Practice for Sexual Encounters:
For those who are inexperienced in sexual relationships, sex machines can serve as a valuable tool for practice. They provide an opportunity to familiarize oneself with what feels good, allowing for greater confidence and enjoyment during future sexual encounters.
Tips on How to Use a Sex Machine:
Use Lubricants:
To prevent friction and discomfort, always use lubricants with sex machines. Just like in a car, lubrication is essential to prevent burns and irritations.
Focus the Mind:
When using a sex machine, concentrate on the intense sensations it provides. These machines are designed to offer unique and pleasurable experiences. Consider blindfolding yourself to enhance focus and immersion.
Use Stable Surfaces:
For stability, always place the machine on a flat and level surface. Keep in mind that rotating movements may cause it to shift on wooden floors, so carpeted areas provide better grip.
Remember the Angle:
Once you find the right angles for positions, mark them on the stands for future setup efficiency.
Hygiene is Important:
After each use, remember to clean both the toys and the machine thoroughly. Germs and bacteria can lead to infections, so proper hygiene is crucial.
Keep Calm:
Initially, using a sex machine may be overwhelming or exciting. However, it's important to stay calm and not make sudden or excessive movements. These machines have moving parts, and excessive movement can cause discomfort or the dildo to slip.
Size is Everything:
When selecting a sex machine, choose one with a dildo size that suits your preferences. Avoid choosing a larger size than what you're accustomed to, as it may lead to discomfort. If desired, consider models with add-ons to accommodate different sizes.
By taking these factors into consideration and following these tips, you can make an informed decision and enjoy the benefits of using a sex machine.